Kickers has been a reference in the shoe world for over 50 years.
Born in 1970, his founder wanted to shoe this youth who dresses in jeans and cotton t-shirts and created the Jeans' boot, birth of the famous Kick Legend, still iconic today, inspired by denim codes.
Also adopted by legendary artists (from David Bowie to Miss Dynamite, via Rod Stewart, Roger Daltrey of The Who as campaign muses, or Liam Gallagher, Jarvis Cocker, the Artics Monkeys, or even Pomme, Spri noir, Le Juiice, and so many others) Kickers has become the official member of all groups, in all eras.
Today, while keeping its codes: the red and green dots, its fabric tab, the engraved eyelets, borrowed from the jeaneurs, the leather flower, a registered model, or the crepe sole, it still marks its time by a burst of optimism and its non-conformist spirit.
Discover our collections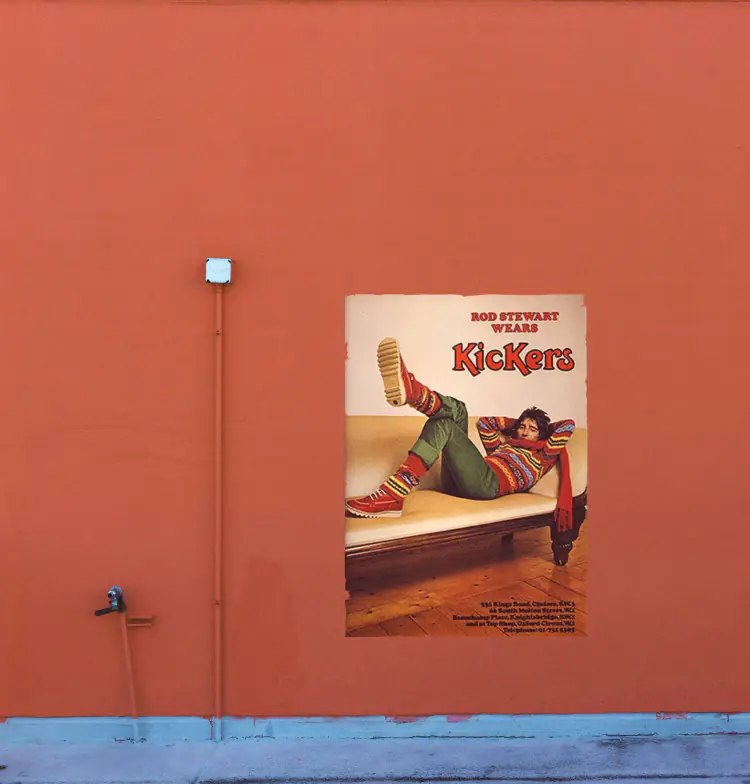 Kickers, the genuine jeans boot
This shoe appeared for the first time in the spring of the same year: it was called KICKERS, based on the word KICK and KER (for the American touch), with an 'S' added to underscore the similarity with the word 'jeans'.p>
Find out about our products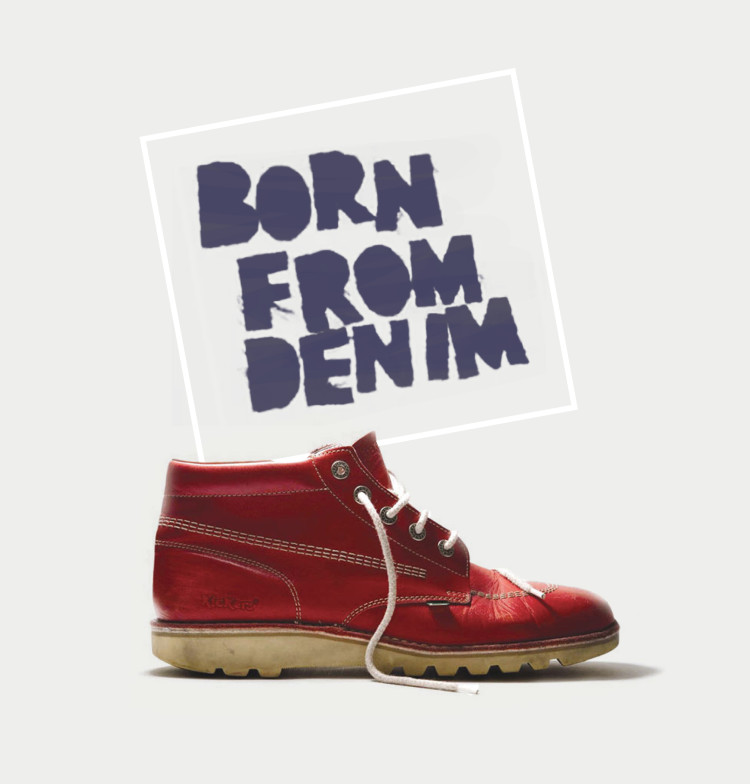 The iconic Kickers
Like JEANS, the fashion staple of the rock'n'roll generation, the KICKERS shoe is solid, practical and comfortable.
Like the multicoloured SHIRTS of the Flower Power era, it is lively, fun and colourful. And like nearly everything that fans of the "Swinging sixties" enjoy wearing, it highlights the simplicity and authenticity of natural raw materials.
Discover our products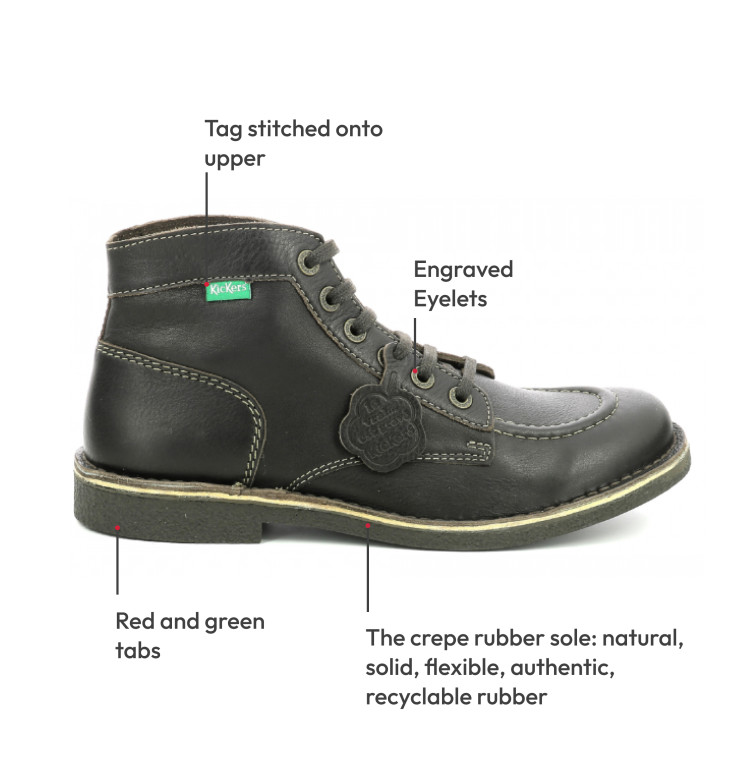 The Brand's pillars
A whole generation full of energy and new aspirations is inventing a new way of life for itself day after day. The watchwords of today's youth in their determination to live their dreams:
AUTHENTICITY
KNOW-HOW
NONCONFORMIST
OPEN MIND
In this imaginative and creative new wardrobe, a key element is missing that would be to shoes what jeans are to trousers: the symbol of an alternative culture, an expression of originality and a promise of fun.